TIS Toughen Up for Teenage Cancer Trust
On 7th September, 12 brave members of the TIS team took on the Tough Mudder Challenge in the North West.
Our team fearlessly tackled a whole 10 miles filled with twists, turns and 25 filthy obstacles in honour of our beloved colleague, Lisa-Marie Townsend.
Earlier this year we received the devastating news that a member of our team had lost her battle with cancer. Lisa was just 25 years old when she passed away, leaving us all missing our bright and endearingly cheeky friend.
This news has greatly impacted everyone at TIS, so we knew we had to do everything we could to raise money in her memory.
Lisa and her family are passionate about the work performed by Teenage Cancer Trust, who support young people with cancer through their treatment. For this reason, we have chosen Teenage Cancer Trust as our charity partner, raising as much money as we can to donate to this life-changing organisation.
Messy Business
Arriving early with determination in our eyes, the whole team were keen to get started and do Lisa proud.
After a quick warm up and a team chat to get us ready for the challenge ahead, we were ready to go!
We battled through the 10 miles of mud and even had a few stumbles along the way. We thought we had a man down during the Mud Mile 2.0 as we lost Simon Ogden, only to see him emerge covered head-to-toe in thick mud!
Despite the muddy mishaps, we managed to work together to smash through the obstacles, finishing the course in 3.5 hours.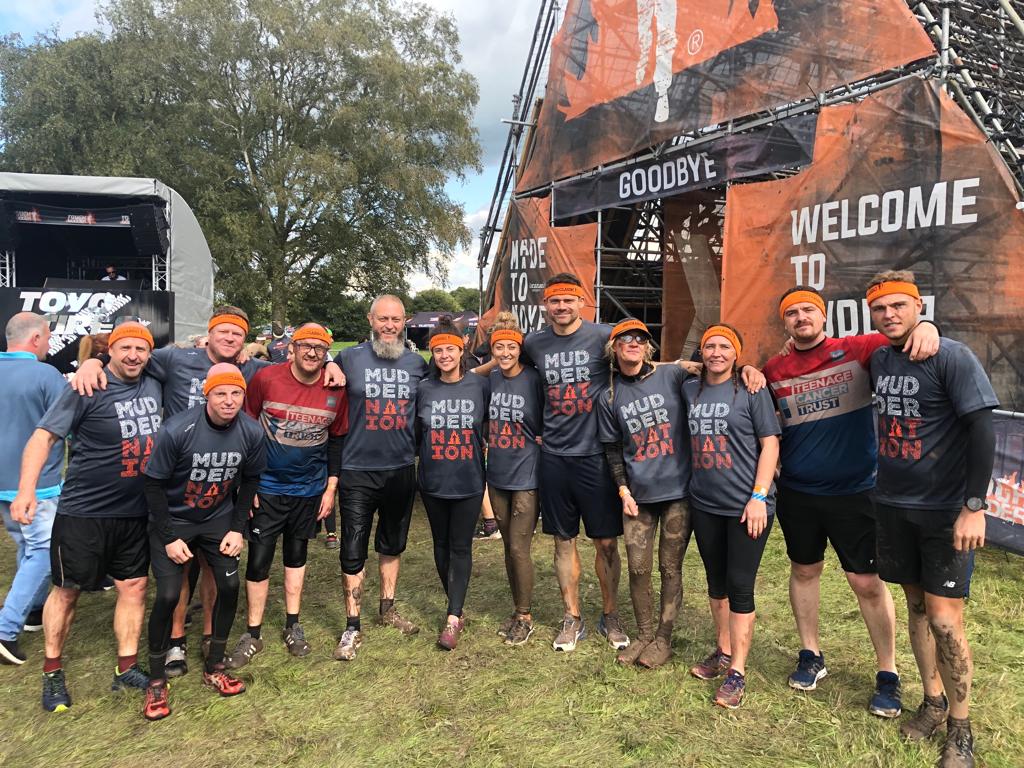 Sales & Marketing Executive and Tough Mudder challenger, Jess Goldsmith said, "What a fantastic experience it was for the whole team. 
"There were obstacles that tested us at times but there was a lot of laughing throughout, it meant a lot to us to see it through together as a group.  
"We are so proud to have raised such a fantastic amount for Teenage Cancer Trust and feel lucky enough to be able to do things that make a difference for people who really need it.
All done in the memory of someone who meant so much to us. Thank you to everyone involved, for all those who have sponsored us and supported the event, we can't thank everyone enough."
It's not too late to donate!
Thanks to all the generous donations and moral support, we have surpassed our original fundraising target of £4,800 and are currently on track for an amazing £6,500!
If you want to help improve the lives of young people with cancer up and down the country, there is still a chance to donate on our Just Giving page.
Latest news
TIS acquires smoke control specialist to deliver next-generation of integrated fire detection and smoke ventilation systems
Acquisition of NSP expands TIS' capabilities and offers customers a more comprehensive suite of fire safety and smoke control solutions.
Inspired Villages appoints TIS as official technology partner
Later living operator and developer, Inspired Villages, selects TIS as official technology partner to accelerate innovation and streamline processes.
---