How the TIS Apprenticeship Academy altered my direction in life and gave me confidence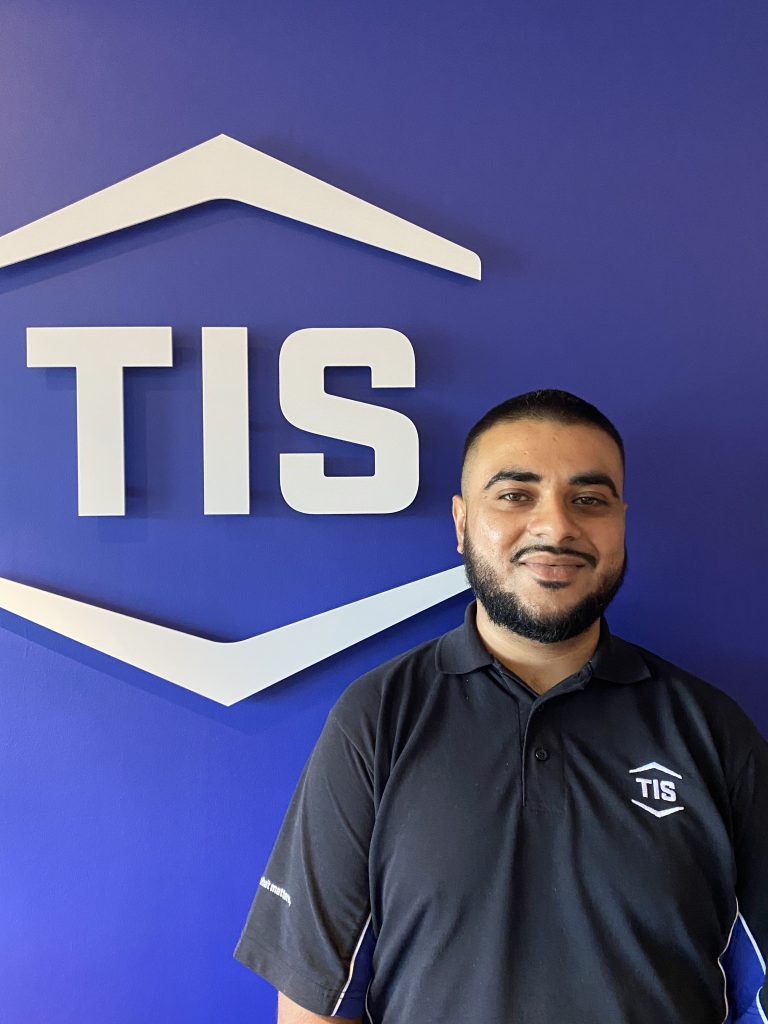 I first heard about the Academy through the Government's kickstarter programme. I was going through a particularly tough period at the time, having been on universal credit for the first half of the pandemic and searching for jobs in my field with no luck. I have a Level 3 qualification in Electrical Training, acquired in 2020, but as soon as Covid really hit, job opportunities, at least for me, seemed few and far between. Then one day, my college recruitment officer reached out to share the apprenticeship opportunities offered by TIS and everything changed.
Because of my electrical background, I immediately knew that this apprenticeship programme would be the right fit for me. I applied for the role on the day, was invited for an interview within two and then hired a day after that. It all moved really quickly – an indicator of the 'no nonsense' approach TIS takes to, well, everything!
As early as the first week, I knew that I had found the company where I'd want to lay down roots. At TIS, it's clear how much the engineers are valued and respected. Even at the apprentice level, we're treated like we're part of the company's workforce and the hands-on experience we're getting as a result is unparalleled to any other apprenticeship I've ever heard of.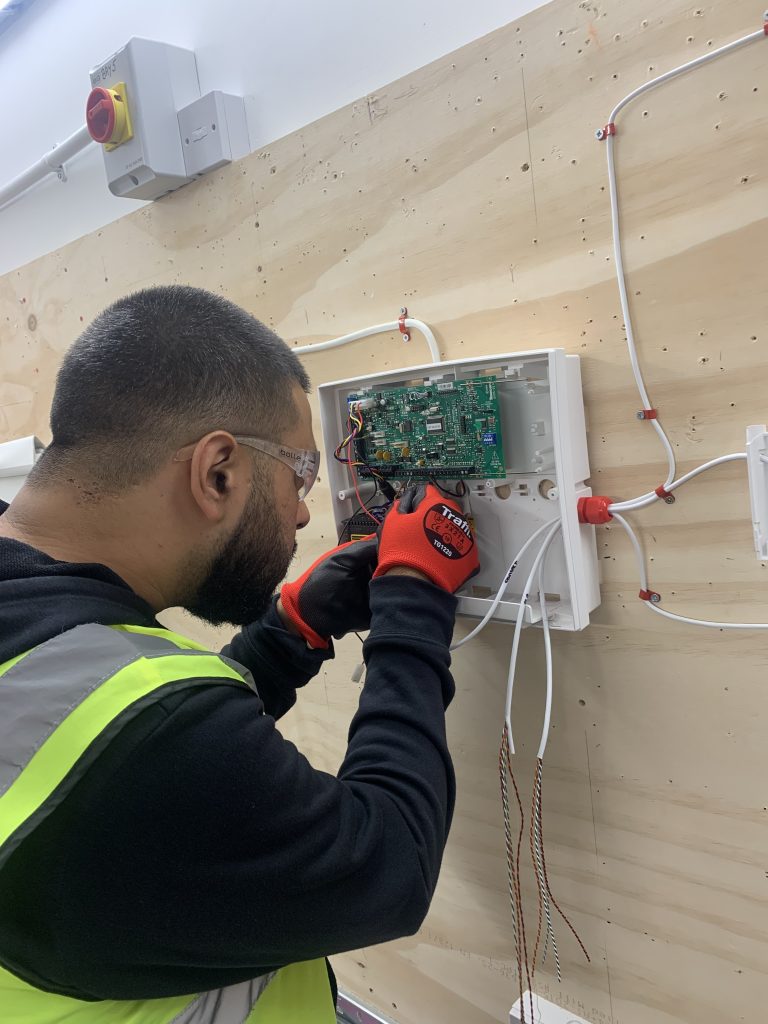 At the moment, we're attending college every 10 weeks for a week with each 10 week period away from the classroom being filled with various supervised tasks in the field that supplement our course learnings.
Since starting 14 months ago, I've been thrown in at the deep end – in a good way – on multiple occasions, helping me solidify all the knowledge gained in class. For me, this is the only way to really learn something new and I'm so grateful that the course coordinators recognise the importance of learning through doing!
So far, no two days have been the same. We've delved into a wide range of subjects such as security, CCTV, intruder detection, health and safety compliance, and fire protection. My favourite has got to be intruder and CCTV systems – an area I expect will become increasingly valuable in the future and one I'd eventually love to specialise in at TIS, after receiving my qualification.
With the level of supervision and care taken by management and senior engineers, I'm sure that if I have any queries, concerns, or desires to deepen my knowledge in a particular area, all I'd have to do is ask – knowing that the team will go above and beyond to accommodate me.
I'm looking forward to what the next few years at the Academy will bring, and confident that the skills and knowledge I gain will set me on a path to have a long and fruitful career in this industry.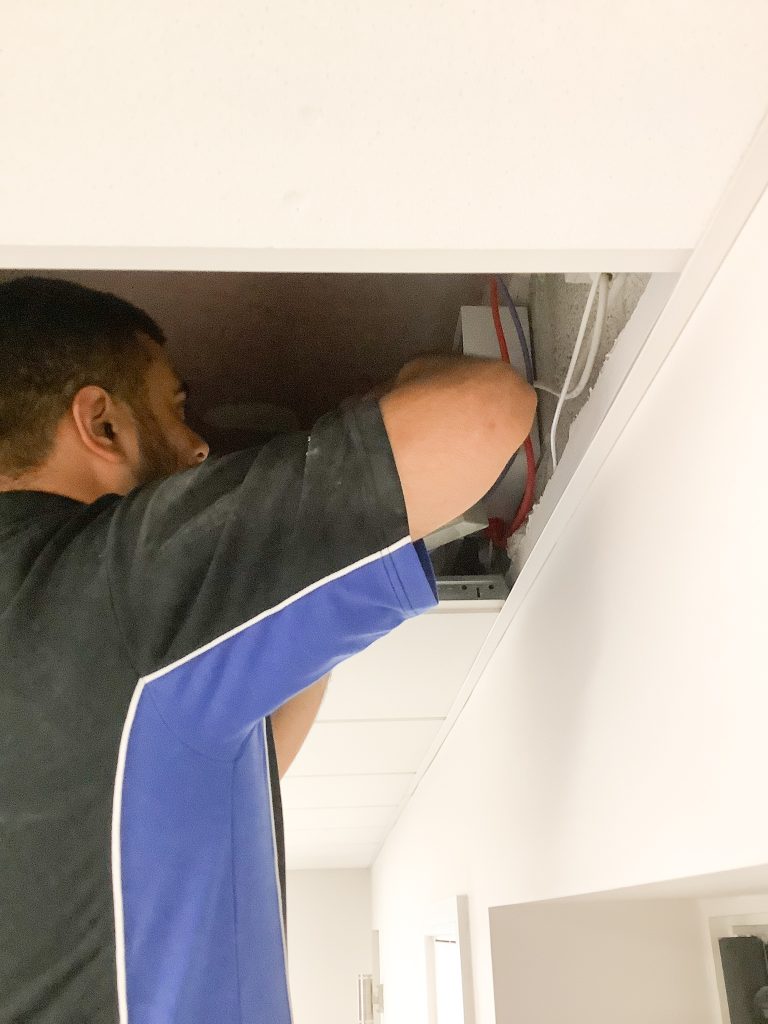 I think the work TIS is doing, offering paid placements to young people, is going to be life changing for many just like me. Coming from a tough background, where youth unemployment is common, organisations and governments need to be doing more to help these disadvantaged groups climb the social mobility ladder.
There's many young people in my community and around the UK who simply can't afford to kickstart their careers with unpaid internships and traineeships so their options are very limited. Growing up in this environment led to me having limited beliefs about what I could accomplish career-wise. However, through this apprenticeship, I've reshaped my perceptions of what's possible for my future.
It's this shift in perception that's so powerful when it comes to addressing youth unemployment. It has given me the confidence to think about my future and the potential to perhaps start my own business one day, helping people in the same way TIS has helped me by offering an opportunity to change the direction of my life.
Latest news
TIS acquires smoke control specialist to deliver next-generation of integrated fire detection and smoke ventilation systems
Acquisition of NSP expands TIS' capabilities and offers customers a more comprehensive suite of fire safety and smoke control solutions.
Inspired Villages appoints TIS as official technology partner
Later living operator and developer, Inspired Villages, selects TIS as official technology partner to accelerate innovation and streamline processes.
---