How my love of mechanics and engineering led me to the TIS Academy Apprenticeship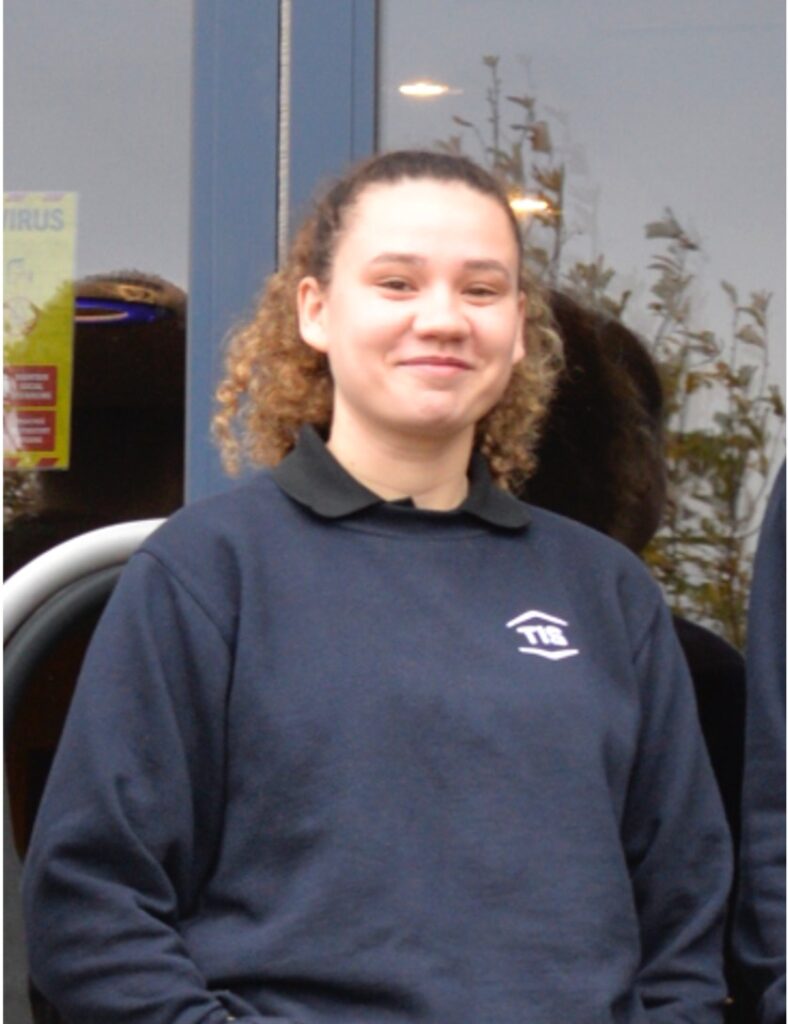 I've always been interested in mechanics and engineering, even when I was little, the whole process of pulling something apart just to see how it functioned was something I really enjoyed doing.
My dad is an engineer for Jaguar Land Rover and would let my sister (also an engineer) and I watch him work on his car while he explained how everything fitted together and why each part was important to the whole. It was back then that the initial spark went off and I've gravitated towards engineering based subjects at school ever since, determined to turn this fascination into a legitimate career.
I first heard about TIS apprenticeships after finishing college, where I studied maths and engineering. Having completed my studies, I knew an engineering-based apprenticeship in fire and security systems would be an ideal next step, which led me to apply for a role as an apprentice engineer at TIS, resulting in my enrollment on the TIS Apprenticeship Academy.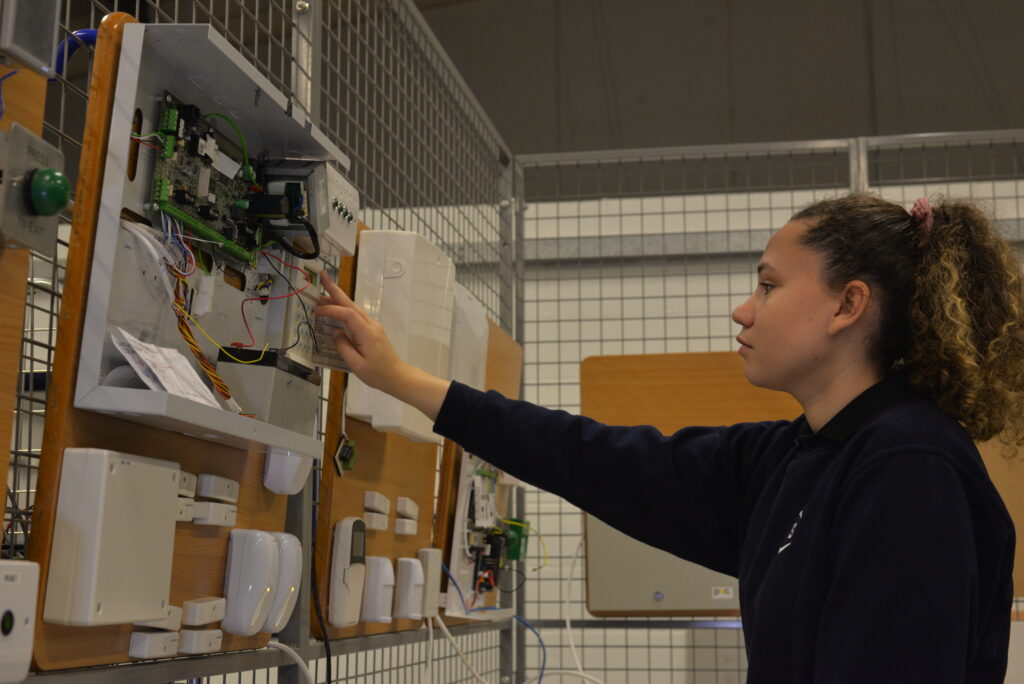 While the Academy is challenging, the extra time spent in the classroom helps me understand the basics, filling in the gaps in my knowledge and giving me a solid foundation for when we get out to customer premises. It's a really enjoyable experience.
So far, we've delved into a wide range of subjects such as security, CCTV, intruder detection, health and safety compliance, fire protection and also a deep dive into the various manufacturers and their hardware. Because TIS is an independent systems integrator, we work across lots of different systems and technologies, installing and maintaining the best solution for the individual customer. Fire systems are my favourite area to explore because of the high level of responsibility required for the job, something I feel more than capable of taking on. The more responsibility the more exciting the work is for me!
I'm really excited for the next three years and the opportunity to graduate from the Academy as a fully-fledged, multi-skilled life safety, security and communications engineer, fulfilling an aspiration of mine since my school days.
But beyond the opportunities this qualification will afford me, I'm hoping that by completing this programme, I can set an example for other young girls to pursue a career in what is otherwise a very male-dominated industry. It's really important to me that we show them that engineering isn't just a job for 'blokes', and that if they love building things, a career as an engineer is a perfectly viable option! The TIS Academy programme is the perfect way to make that a reality.
Latest news
TIS acquires smoke control specialist to deliver next-generation of integrated fire detection and smoke ventilation systems
Acquisition of NSP expands TIS' capabilities and offers customers a more comprehensive suite of fire safety and smoke control solutions.
Inspired Villages appoints TIS as official technology partner
Later living operator and developer, Inspired Villages, selects TIS as official technology partner to accelerate innovation and streamline processes.
---