Protecting critical IRC life safety systems in the event of power outages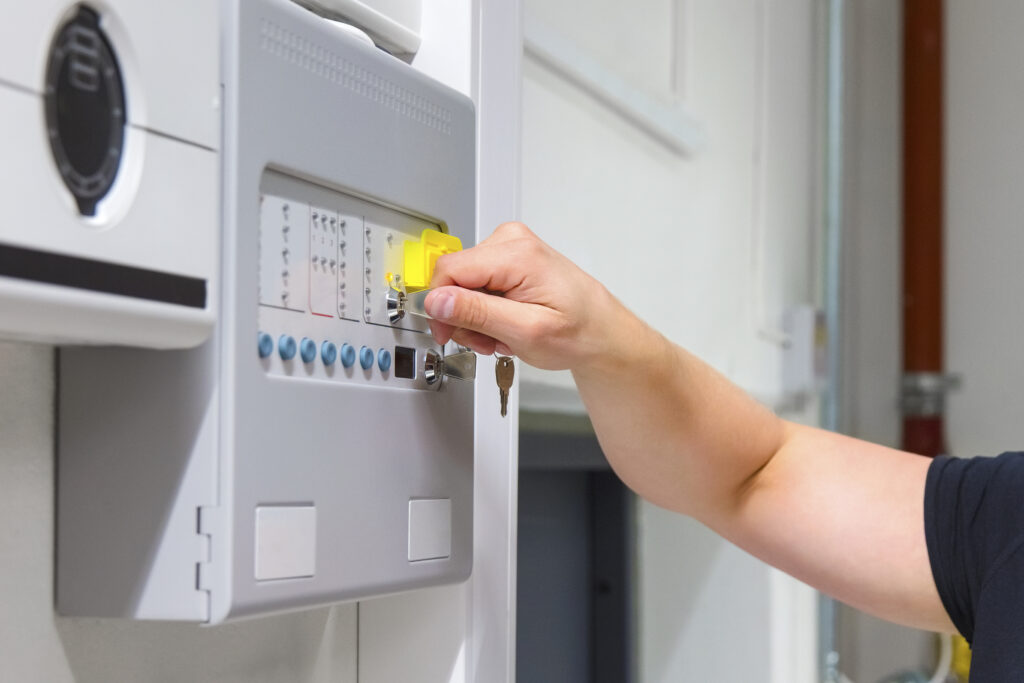 Recently, it was announced that the UK Government was testing energy blackout emergency plans as fears grew over energy security. The Government and National Grid have an agreed list of facilities that will be exempt from a power cut – these are known as Protected Sites.
Protected Sites include air traffic control centres, major hospital facilities with accident and emergency departments and military bases. Note that this list does not include integrated retirement communities.
The challenge for IRCs
Concerned for its member organisations, industry body ARCO (Associated Retirement Community Operators) recently asked us in our capacity as a strategic partner to advise on what members could do to mitigate the risks of potential power outages.
Our view is that all schemes with 'emergency call' services should be classified as priority businesses. But the reality right now is that they aren't.
Under the Electricity Supply Emergency Code, businesses can apply in advance to regional network operators to become "Protected Sites", meaning they would continue to receive power during the planned blackouts. We would highly recommend you apply for protected status. However, there's no guarantee of being accepted.
An additional challenge is that most IRC schemes don't have their own backup generator facility, which means they need to rely on some form of battery-powered backup system.
In our experience, you need to consider battery backup at several key areas to ensure fault-free operation during a power cut.
Warden / emergency call units already have a battery backup though?
It's true that most warden / emergency call units do have some form of battery backup. This can be via batteries in the call unit in the individual dwellings, or larger batteries in the central control unit.
The duration of power autonomy of these units will vary wildly depending on the original specification, installation company competence, and maintenance schedule.
But this only covers items one and two of the key areas listed below:
Call units in apartment / communal areas
Control equipment (central control unit, server, comms rack, etc.)
Infrastructure (network switches if IP based system, router, etc.)
Telephony (PBX) system (routing the calls, staff handsets, etc.)
Wireless system (DECT or Wi-Fi handsets)
Connection to the outside world (telephone, broadband, etc.)
Worryingly, when it comes to points three, four and five, we rarely see adequate power resilience  here, often there's no uninterrupted power supply (UPS) provision at all.
Without an adequate power backup strategy, a disruption in the power supply in any one of the aforementioned areas would result in a partial or total failure of your emergency call system. A consequence of which could be a resident attempting to call for assistance but the call not being received.
When it comes to point six, connection to the outside world, there is little to nothing you can do as the scheme operator to ensure the landline stays up in the rare event that power is disrupted to the local exchange. In this instance you will need to have a secondary method of connecting to the telephone network, such as a 4G/5G router or a satellite connection, to enable emergency calls to be routed off site via the mobile phone network or the Starlink satellite constellation.
What should you do?
Our recommendation would be to do the following:
Survey and report on the power resilience for your site.
Create a power resilience strategy or add it to your disaster recovery plan.
Assign someone within your organisation to own and oversee the process.
Stress-test your existing set up to identify weak spots that could result in an emergency power failure leading to an emergency life safety situation.
Consider applying in advance to regional network operators to become a "Protected Site"
If you're concerned about whether your infrastructure can handle a power outage and continue to provide the vital life safety and security that supports your residents, we'd be happy to chat through how we can help.
Latest news
TIS acquires smoke control specialist to deliver next-generation of integrated fire detection and smoke ventilation systems
Acquisition of NSP expands TIS' capabilities and offers customers a more comprehensive suite of fire safety and smoke control solutions.
Inspired Villages appoints TIS as official technology partner
Later living operator and developer, Inspired Villages, selects TIS as official technology partner to accelerate innovation and streamline processes.
---