New fire safety regulations come into force in England – January 2023
The Fire Safety (England) Regulations 2022, which implement the majority of the recommendations of the Grenfell Tower Inquiry Phase 1 report, have come into force this week.
These regulations form part of a package of practical, risk mitigating fire safety measures that the Government is delivering following the Grenfell Tower fire to keep the public safe.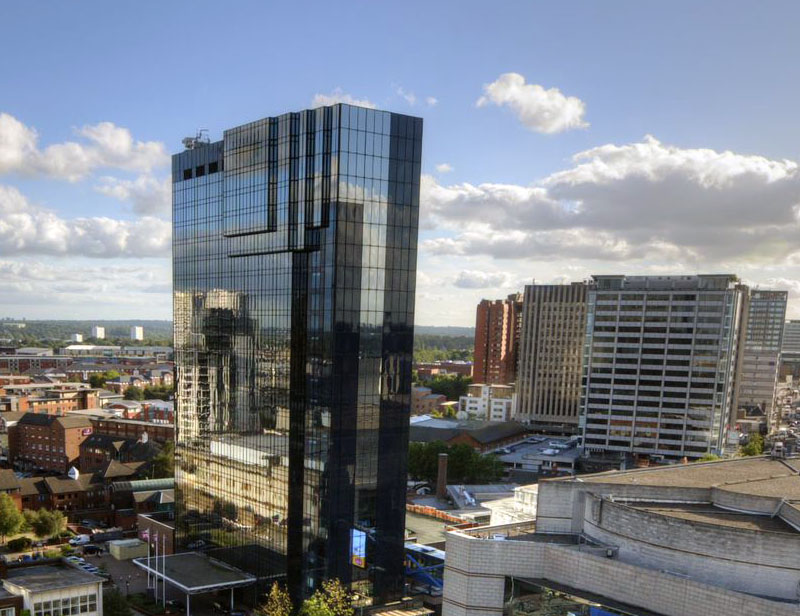 The Regulations set out what is required of the Responsible Person in multi-occupied residential buildings. Which provisions apply depends on the height of the building however, some provisions apply regardless of the height.
All persons must provide the following:
Complete the Fire Risk Assessment Prioritisation Tool – The FRAPT is an online tool designed to assist the Responsible Person in developing a strategy: to prioritise their buildings, to review their fire risk assessments and to ensure they consider the clarifications outlined in the Fire Safety Act.
Provide Fire Safety Instructions to their residents, identifying how to report a fire and what they must do once a fire has occurred.
In all multi-occupied residential buildings, residents should now be provided with fire safety instructions and information on fire doors.
Parallel to the above, the following regulations are also required for new build apartments under The Building Regulations 2010 Approved Document B, Volume 1 and Volume 2 which came into force on 1st December, 2022.
In addition to the requirements for all multi-occupied residential buildings and buildings over 11 metres in height, there are also additional requirements for buildings over 18 metres in height:
All Responsible Persons must provide the following:
Provide building plans to the local Fire and Rescue Service (FaRS) with up-to-date floor plans by electronic means and place a hard copy of these plans alongside a single page building plan identifying key firefighting equipment in a secure information box onsite.
Provide information to the local FaRS about the design and construction, including materials used, of external wall systems. These must also include the level of risk and any mitigating steps taken to overcome the risk.
Undertake monthly checks of any lifts to be used by the FaRS or for evacuation of the building.
Check the functionality of any key firefighting equipment.
Report to the FaRS any defective equipment. If the equipment cannot be fixed within 24 hours, all checks must be recorded and made available to residents.
Install and maintain a Premises Information Box containing the name and contact details of the Responsible Person along with hard copies of the building plans.
Install a secure information box and wayfinding signage.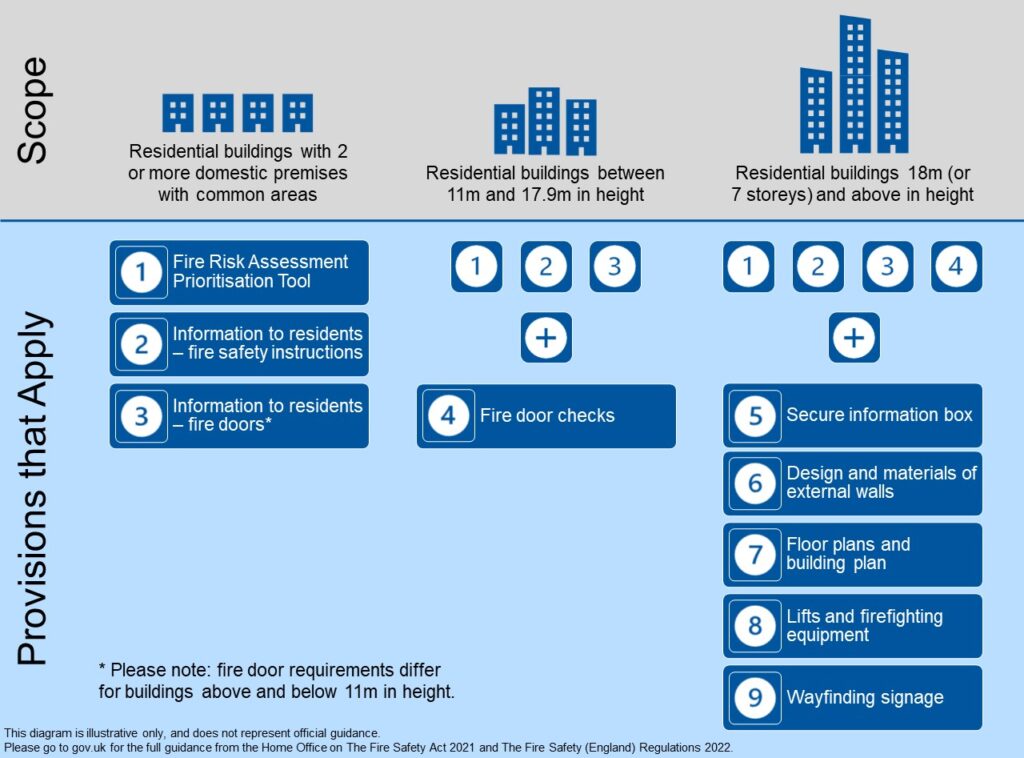 Chris Mills, AIFireE MIFSM – Head of Fire at TIS adds:
"I am pleased that measures to improve fire safety in blocks of flats are now law, following the recommendations made by the Grenfell Tower Phase 1 report. The new Fire Safety (England) Regulations, which came into force on 23rd January, apply to all multi-occupied residential buildings. Whether they are a private landlord with a HMO, which is home to just two individual apartments, or if they are a landlord to several multi-story buildings, which are home to a multitude of individual residents. Everyone must comply."
The Regulations apply to England only and can be found on the UK Government website.
If you have any questions or would like to talk to one of our fire experts, please contact us at info@tis.co.uk
Latest news
TIS acquires smoke control specialist to deliver next-generation of integrated fire detection and smoke ventilation systems
Acquisition of NSP expands TIS' capabilities and offers customers a more comprehensive suite of fire safety and smoke control solutions.
Inspired Villages appoints TIS as official technology partner
Later living operator and developer, Inspired Villages, selects TIS as official technology partner to accelerate innovation and streamline processes.
---