A major survey by Hochiki Europe found that more than half of emergency light installations won't work in an incident.
So, we compiled this handy guide about emergency lighting to help you ensure you stay on the right side of the law.
Let's go…
What is emergency lighting?
Emergency lighting is used in emergency situations when the main power supply is cut, and any normal illumination fails.
Fires or power cuts can cause electricity to cut out. In these situations, the normal lighting supplies typically fail, leading to sudden darkness and possible danger for occupants.
Emergency lighting is required to operate fully automatically, providing enough illumination to enable all occupants to evacuate the premises safely.
The term emergency lighting, is general and can be subdivided into the following:
Emergency escape lighting – part of an emergency lighting system that provides illumination for the safety of people leaving a location or attempting to terminate a potentially dangerous process beforehand. It is part of the fire safety provision of a building and a requirement of The Regulatory Reform (Fire Safety) Order 2005.
Standby lighting– part of an emergency lighting system provided to enable normal activities to continue substantially unchanged. These are not a legal requirement.
Escape route lighting –part of an emergency escape lighting system provided to ensure that the means of escape can be effectively identified and safely used by occupants of the building.
Open area lighting – part of an emergency escape lighting system provided to minimise panic and ensure there's sufficient illumination to allow the occupants of a building to reach a place where an escape route can be identified.
High risk task area lighting – part of an emergency escape lighting system that provides illumination for the safety of people involved in a potentially dangerous process or situation and to enable proper shut-down procedures for the safety of the operator and other occupants of the premises.
Where should emergency lighting be placed?
At each exit door
Escape routes
Intersection of corridors
Outside each final exit and on external escape routes
Emergency escape signs
Stairways so that each flight receives adequate light
Changes in floor level
Windowless rooms and toilet accommodation exceeding 8m²
Fire-fighting equipment
Fire alarm call points
Equipment that would need to be shut down in an emergency
Lifts
How should emergency lighting be maintained?
Monthly emergency lighting tests
All emergency lighting systems must be tested monthly. This includes checking all luminaires and signs to ensure that they are present, clean and functioning correctly.
Annual emergency lighting tests
An annual test must last 3 hours, and the emergency lights must still be working at the end of the test.
The result must be recorded and, if failures are detected, these must be remedied as soon as possible.
It is common for fire alarm servicing companies to carry out the annual emergency light 'drain' test at the same time as fire alarm system maintenance, as this fills the waiting time of the 'drain' test.
Emergency lighting key requirements checklist
Ensure you have completed a fire risk assessment which includes the provision of emergency lighting. This needs to be completed annually or upon change of layout/use of area
Appoint a competent designer to complete the emergency lighting design in accordance with relevant standards and best practice documents
Ensure a building logbook is on site and compiled with the relevant information to include

Photometric data and design files
Electrical installation test certification
Emergency lighting completion certificate

Ensure monthly emergency lighting tests are taking place
Ensure three-hour annual emergency lighting tests are taking place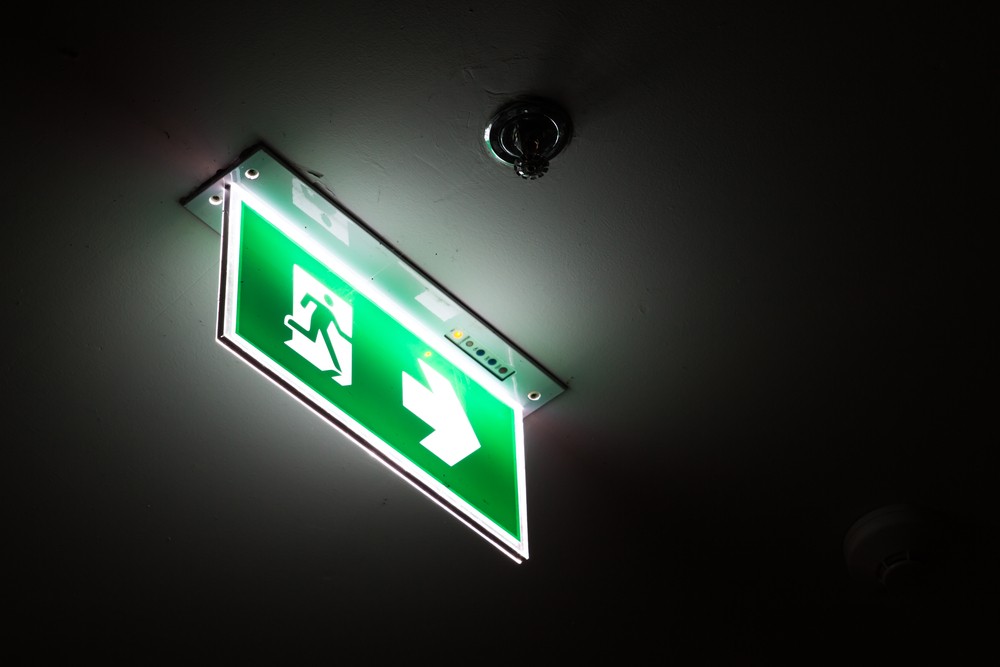 Summary
Emergency lighting saves lives. So, it's imperative that your systems are legal, compliant and working.
Capable of delivering a flexible, streamlined emergency lighting solution to meet the requirements of your building and the law, we can help protect what matters.
We are your protection partner. A dedicated team invested in you. We do the hard work and you get the results.
Every person and place has value, we're here to guard it. We care, so you can take comfort in being secure.
To find out more about emergency lighting systems and developing effective testing procedures, get in touch today.
Latest news
TIS acquires smoke control specialist to deliver next-generation of integrated fire detection and smoke ventilation systems
Acquisition of NSP expands TIS' capabilities and offers customers a more comprehensive suite of fire safety and smoke control solutions.
Inspired Villages appoints TIS as official technology partner
Later living operator and developer, Inspired Villages, selects TIS as official technology partner to accelerate innovation and streamline processes.
---