How Often Should Fire Extinguishers Be Serviced?
Being protected from fires in incredibly important, no matter where you work.
To ensure your business and staff are safe from potential fires, you need to have a fully functional fire extinguisher. This will ensure any fires and hazards can be dealt with before they spread and become uncontrollable.
Regulations
In the UK, businesses must follow the Regulatory Reform (Fire Safety) Order 2005. This includes the installation, maintenance and repair of fire extinguishers. Businesses, organisations and houses in multiple occupation (HMOs) are legally required to carry out regular maintenance of fire safety equipment.
Servicing should be carried out by a trained professional in accordance with British Standards 5306-3:2017. Failure to maintain your fire extinguisher to these standards will increase your susceptibility to fires and can result in huge fines.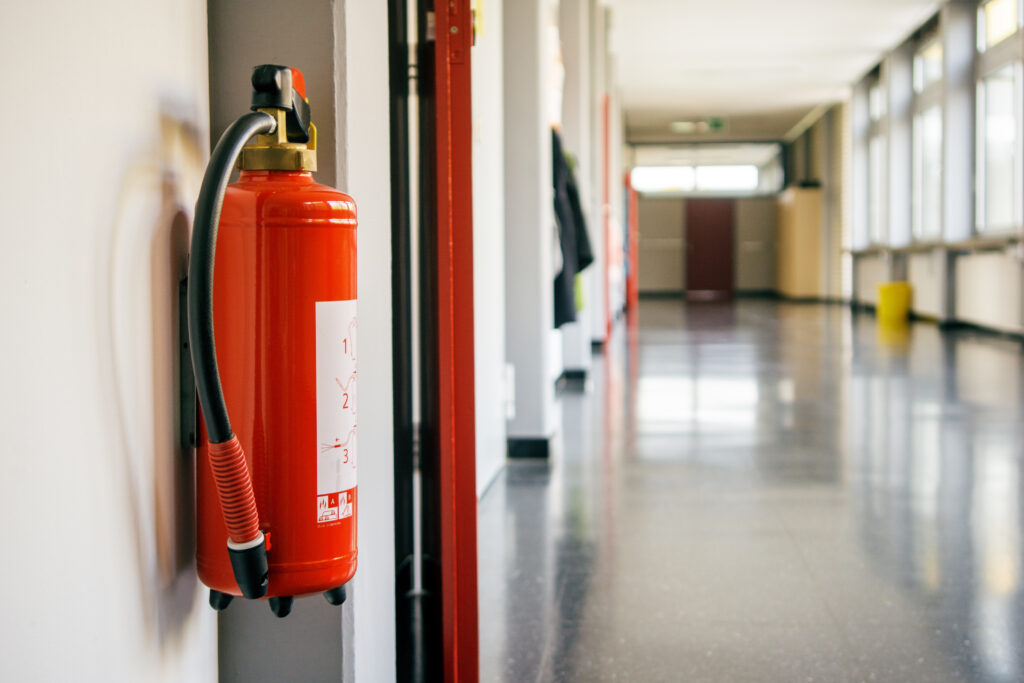 How often should fire extinguishers be serviced?
First and foremost, if your fire extinguisher has been used or damaged, you should have it serviced and/or replaced immediately.
Visual Inspection
A visual inspection should be carried out once a month by the person responsible for your business' fire safety.
A visual inspection should include:
Pressure gauge check
Examination for corrosion
Tamper seals and pin check
Blockage check
Ensure the extinguisher is visible and unobstructed
If your visual inspection flags up any issues, please contact a trained professional immediately to book a service.
Basic Service
A basic service should be carried out yearly by a competent fire extinguisher technician. This service includes checking the tamper seal and safety pin, ensuring the extinguisher works correctly and checks for signs of damage.
Extended Service
An extended service is a more in-depth look at your fire extinguisher. Usually, these should be carried out every 5 years however CO2 extinguishers only need an extended service every 10 years.
An extended service includes a discharge test to check the internal systems for signs of corrosion, a valve service, refilling and repressuring.
Replacement
As long as it is fully functional, there is no legal requirement to replace your fire extinguisher. However, it's good practice to replace them every 20 years due to changes in technology and availability of spare parts.
P50 Fire Extinguishers
Some fire extinguishers have exceptions to these timeframes, such as CO2 extinguishers only needing an extended service every 10 years.
Another exception is the P50 Fire Extinguisher. With the P50, there is no need for an annual service. You can carry out your own annual visual inspection to save money on maintenance costs.
The P50 is fully recyclable, made from super strength Aramid yarn with 10 year quality assurance and a 20 year life cycle so you can be confident in its quality.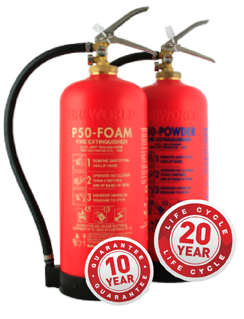 Why is it important?
It is important to properly maintain your fire extinguisher as it is an essential tool for early fire defence.
While you should also have preventative measures and warning systems such as fire alarms and fire doors, having an extinguisher will give you an opportunity to tackle the fire before it gets out of control.
This not only has lifesaving potential; it will also prevent costly structural damage to your premises.
Who Is Responsible?
Sometimes it can be difficult to know who is responsible for the visual inspection of fire extinguishers and booking servicing appointments.
The Regulatory Reform (Fire Safety) Order 2005 states the person responsible is the employer, owner or occupier of the building. In cases where multiple people fit these categories, one person should be nominated to take care of fire safety.
What To Do Next?
If you haven't nominated an individual to be in charge of fire safety in your business, you must do this immediately.
The fire safety officer should then carry out a visual inspection to ensure your fire extinguisher is safe to use.
During the visual inspection, you can check the tag on the extinguisher to see when the last basic and extended service was. If these are not within the correct timescale you should contact a trained professional immediately.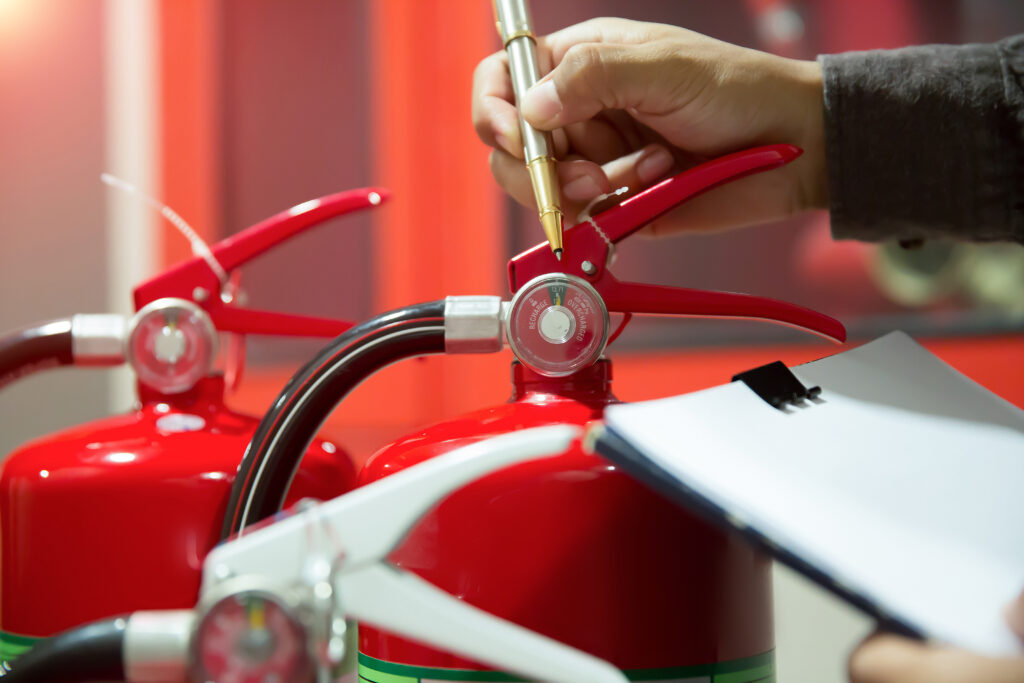 TIS are Here to Help
Our engineers are fully qualified to install, maintain and replace fire extinguishers for a wide range of industries.
If you have any questions or would like to book a fire extinguisher survey, do not hesitate to contact a member of our team today.
Latest news
TIS acquires smoke control specialist to deliver next-generation of integrated fire detection and smoke ventilation systems
Acquisition of NSP expands TIS' capabilities and offers customers a more comprehensive suite of fire safety and smoke control solutions.
Inspired Villages appoints TIS as official technology partner
Later living operator and developer, Inspired Villages, selects TIS as official technology partner to accelerate innovation and streamline processes.
---