Great Uses for CCTV (and what it shouldn't be used for)
CCTV is a simple and effective way to improve site security without the need for complicated systems.
When installed in plain sight, overt CCTV acts as a powerful crime deterrent due to their ability to identify a suspect and provide hard evidence in court.
In the workplace, monitoring employees with CCTV has  proven to increase profitability and productivity. However, monitoring employees can be a tricky plain to navigate, so we have some helpful tips to using CCTV the right way.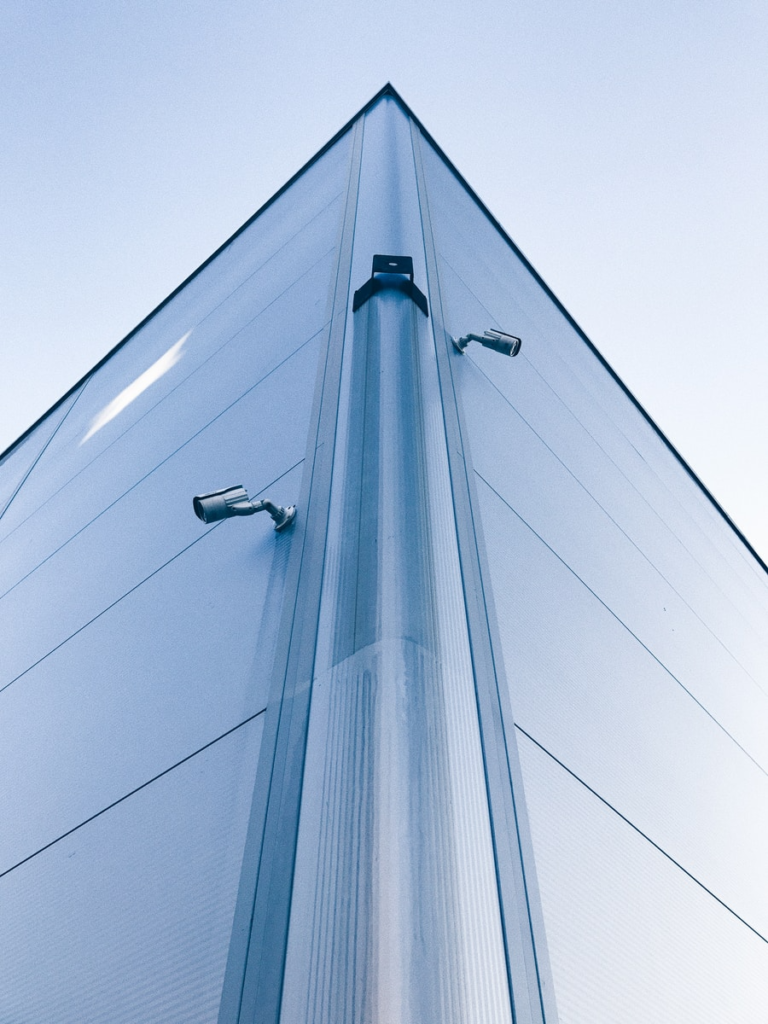 What can I use CCTV for?
There are lots of uses for CCTV that have a positive impact for you, your employees and your environment. The most common use for CCTV is for building and perimeter protection, whilst also protecting employee vehicles, personal belongings and then for safety purposes when leaving the work place. Not only does this deter criminals, it also protects individuals from any associated danger and gathers evidence in the event of a crime.
CCTV is commonly used in the workplace to ensure employees are following the office regulations and not taking advantage of work equipment. CCTV monitoring can also be used in favour of employees as it enables management to flag issues such as overcrowding and office malpractice.
Another, less widely known use for CCTV is for training staff. CCTV footage can be used to show new starters clips of experienced employees doing work to learn from and set them off to a flying start.  As well as instances with nurseries or Schools, CCTV is used to safeguard staff from complaints or allegations made against them.
Finally, CCTV can be used alongside access control systems to monitor who enters and exits your premises. Traditional CCTV can be used to visually identify unauthorised personnel while more advanced CCTV systems, can use face and number plate recognition (ANPR) to ensure only the right people or vehicles gain access.
What not to do
While CCTV can be a great addition to your security, there are some grey areas that should be avoided where possible.
Firstly, it is important to carefully plan the positioning of your cameras. This not only allows you to monitor all the important areas of your site but also ensures you aren't wasting time and money on an ineffective camera.
In the office, it can be tempting to use CCTV for non-work related business, however this may result in a breach of employee trust and can cause legal issues for the individual and the business as a whole.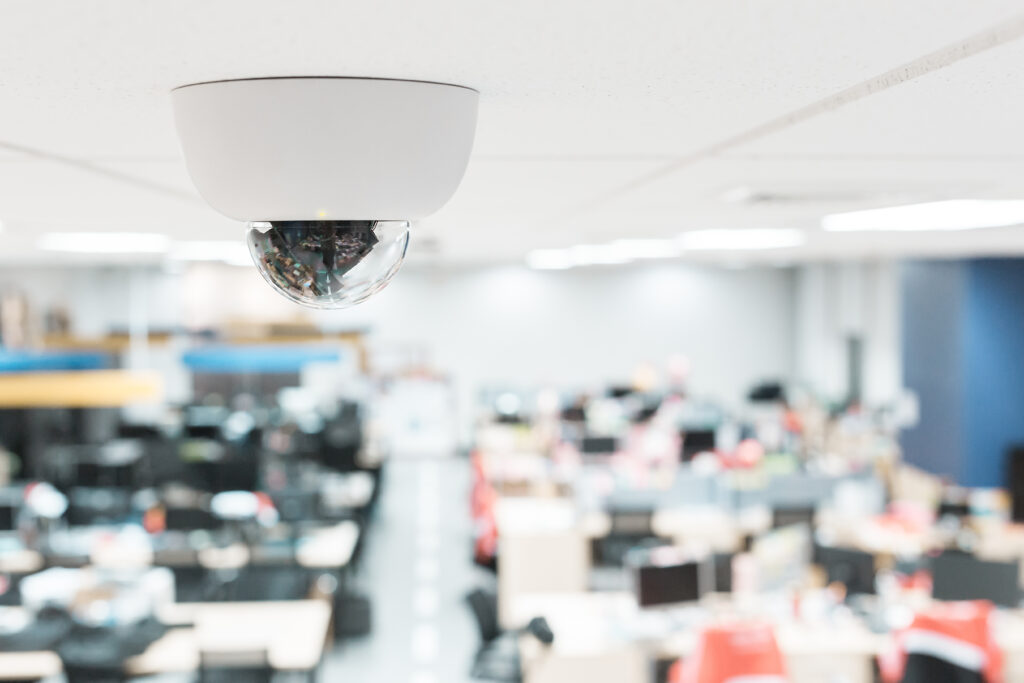 Is it illegal to watch staff on CCTV?
While it is not illegal to monitor employees with CCTV systems, it is crucial you do not breach the human rights act or data protection act while doing so.
In order to stay on the right side of the law, you must have a valid reason to monitor your employees and inform them of your intentions before you start to monitor them. A good way to ensure there is no confusion surrounding your monitoring regulations is to have them in writing. If you do not follow this procedure, you are at risk of breaking the law.
The General Data Protection Regulation (GDPR) prevents employers from using their CCTV for something other than that originally intended. For example, if you register your CCTV for theft prevention, you cannot then use it to monitor staff. If your intentions change it is important to inform the Information Commissioner's Office (ICO) and your staff before you make the change.
Finally, it is in breach of the Human Rights Act 1998 (HRA) to have intrusive or disproportionate monitoring. This includes monitoring private areas such as bathrooms and changing rooms. To avoid an accidental breach, it is good practice to exclude these areas altogether from CCTV monitoring.
How TIS can help?
Once you understand the benefits of CCTV and how to properly use it, it is important to find a safety and security partner that can expertly install your systems and understands your needs.
TIS offer a range of CCTV systems from traditional camera surveillance to advanced options such as face recognition and object tracking. We design bespoke systems based on your need to provide smart, integrated solutions that you can trust.
Work with a partner invested in securing what matters. Get in touch.
Latest news
TIS acquires smoke control specialist to deliver next-generation of integrated fire detection and smoke ventilation systems
Acquisition of NSP expands TIS' capabilities and offers customers a more comprehensive suite of fire safety and smoke control solutions.
Inspired Villages appoints TIS as official technology partner
Later living operator and developer, Inspired Villages, selects TIS as official technology partner to accelerate innovation and streamline processes.
---