Technology moves faster than our imaginations can keep up with. Breakthrough technologies are invented today and before you know it, they've transformed into a revolutionary application or service we never imagined possible. 
This has always been true, but it's happening faster than ever which makes the development of integrated retirement communities particularly challenging. Even with the right knowledge and experience it's difficult to predict exactly which technologies might be available in the usual two-year period between the tender process and when a brand-new retirement village goes live. When it comes to knowing technological needs and requirements in five, 10 or 15 years, it really does become 'future-gazing'. This is particularly problematic for IRC operators and creates significant challenges that need to be addressed.
Technology within a new development can be obsolete even before residents move in.
Compliance requirements and regulations are ever-changing, so new technologies are needed to keep staff and residents safe and protected at all times.
Residents demand the latest technologies, products and services that enable them to live their lives the way they want to.  Anything but the latest technology is a threat to your commercial strategy, achieving maximum occupancy and re-selling units as they become available.
Technology mis-steps at the beginning can have a serious knock-on effect to the total cost of ownership over the lifetime of a development, the streamlining of care delivery and ongoing service and maintenance costs.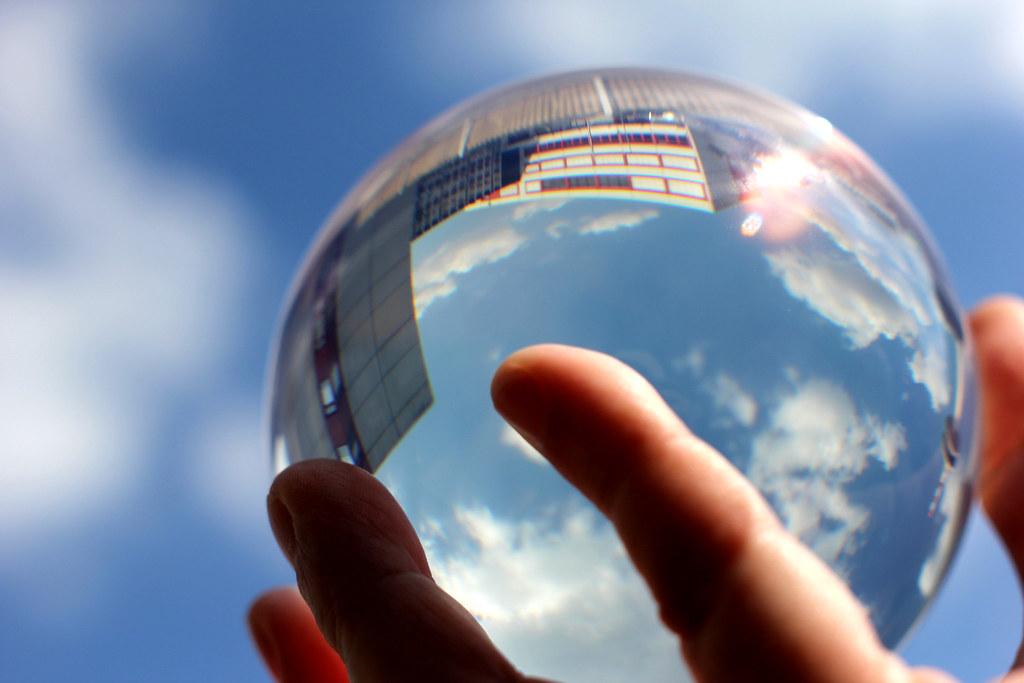 Gazing into technology's crystal ball
If IRC operators aren't talking about converged infrastructure for their new developments and refurbishments, then the future is going to remain opaque. Converged infrastructure is like a technology crystal ball, giving IRC operators the ability to future-proof their developments, remain up-to-date with the ever-evolving technologies of today and tomorrow, and maintain an edge when it comes to offering a modern and modernised lifestyle for residents over the next 25 years.
Converged infrastructure focuses on bringing together multiple systems onto a common communication platform to create a single unified solution. Put simply; traditionally separate systems sit on one infrastructure allowing them to talk to each other and the outside world. Data, video, telephony and TV can all be carried on the same network. Resources can be shared across systems, reducing costs whilst providing increased efficiency and reliability. Suddenly, smart devices and smart buildings are not only possible, but accessible.
A single, converged infrastructure gives IRC operators greater flexibility when responding to new technologies, market trends and changes to resident needs. Software, hardware and edge devices come and go, they're the latest technology one day and obsolete the next. But the latest infrastructure can be installed now and will still be in use in 25 years, giving operators the ability to simply 'plug and play' the latest applications and technologies. This approach offers a multitude of advantages:
1. More streamlined operations
A converged infrastructure enables you to streamline your operations and increase efficiency. By consolidating all of your systems, from CCTV and door entry, to fire alarms, telephony and emergency call into a single network, you can more easily monitor and manage your operations in real-time. This helps ensure that all staff members are able to access the information they need, when they need it, with minimal disruption and time spent. Additionally, the integration of all systems onto the same network allows for faster and more reliable communication between staff and residents.
2. Better scalability
With a converged system, you can easily add or remove devices, applications, or services without having to reconfigure or replace the entire infrastructure. This allows you to respond to residents' needs in a timely and cost-effective manner, staying up-to-date with the latest technologies and services, providing residents with the best possible care and services.
3. Reduce operating costs 
Converged infrastructure also helps you to reduce operating costs. As all of the systems and services are integrated into a single network, you can reduce the amount of hardware, software, and personnel needed to maintain its operation. As a result, the overall costs and overheads of running an IRC are much less, allowing for investment into other areas to deliver a better quality experience for residents.
4. Achieve sustainability and environmental goals
By reducing the amount of hardware and software needed, IRC operators can reduce the amount of energy and resources they use, helping to reduce their carbon footprint and contribute to a more sustainable environment. Fibre is more sustainable and a single infrastructure requires less resources than five or 10 different infrastructures. Fibre also doesn't create heat and is therefore more efficient than copper which requires more resources and more energy throughout its entire lifecycle.
5. Lower total cost of ownership
Converged infrastructure provides both technical and business efficiencies. These gains stem in part from consolidating multiple systems into one infrastructure, meaning less cabling, fewer components, the pooling of IT resources and the automation of IT processes.
Whilst newer technologies can sometimes cost more initially, versus twisted pair cabling for example, over its lifetime it will bring the overall cost down. 
Recently, an IRC customer invested an additional £250,000 in order to install converged infrastructure, calculating it will save at least £1 million over the next five years as it won't need to be upgraded in the near future as technologies for care delivery, safety, security and communications evolve. Developments that recognise the benefits of installing an intelligent, converged infrastructure will see an extended lifetime of 15 years before needing to be upgraded.
6. Greater desirability
The retirement sector is in the business of making sure that elderly people are looked after, happy and want to move into a retirement village. They therefore need to be safe, secure and motivated to live in a retirement community.
The living environment has to be equal to, if not better than, the quality of life they could get in their own home. Retirees aren't going to move out of their family home if it doesn't provide the augmented safety and security a retirement dwelling should provide, or if it doesn't meet expectations for creature comforts such as superfast broadband, video door entry, or smartphone-enabled heating. 
Converged infrastructure ensures IRC operators not only future-proof their technology, but also their long-term commercial strategy.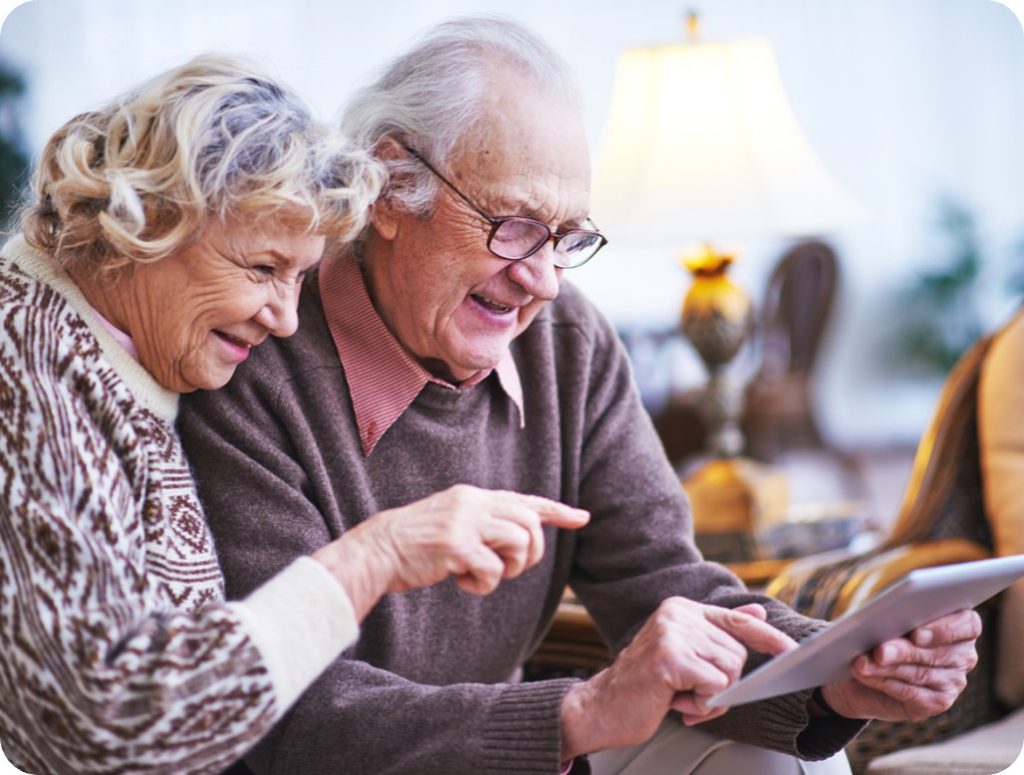 The future is already here
The reality is that converged infrastructure is here to stay and will gradually become the go-to option for all smart, forward-thinking IRC operators who recognise the overall benefits of longer-term planning. We've been at the forefront of this technological revolution since 2013, working with ExtraCare Charitable Trust, Bournville, to create the UK's first truly converged IRC. We followed that up with another UK-first in 2020 as we designed and installed full fibre-to-the-apartment at Audley's Cooper's Hill IRC. 
And we're already seeing it become a standard specification for customers (in fact, we won't install anything else) and as the wider industry catches up, it will become more and more common both for new builds and refurbishment.
So, what are you waiting for?
Read first-hand how converged infrastructure has been implemented at ExtraCare Solihull's integrated retirement community.
Latest news
TIS acquires smoke control specialist to deliver next-generation of integrated fire detection and smoke ventilation systems
Acquisition of NSP expands TIS' capabilities and offers customers a more comprehensive suite of fire safety and smoke control solutions.
Inspired Villages appoints TIS as official technology partner
Later living operator and developer, Inspired Villages, selects TIS as official technology partner to accelerate innovation and streamline processes.
---