Picture a world where your technology infrastructure offers you total flexibility when responding to new technologies, market trends and changing resident needs. Where multiple systems – from CCTV and door entry, to fire alarms, telephony and emergency call – can sit together on a single infrastructure and talk to each other and the outside world. 
Now imagine that every single installed system does what it needs to do, functions as intended and meets the expectations of both you and your residents at the practical completion stage of your project. Consider the peace-of-mind that comes from knowing what's been installed will be future-proofed for the next 20+ years and not only offers value for money, but also improves the desirability of dwellings amongst prospective residents and owners. 
As you're likely aware, 'utopia' means an imagined, ideal world where everything's perfect and, by implication, one we're never likely to see. But as an IRC technical design specialist, I'm excited that 'Technology Utopia' is entirely realistic and achievable.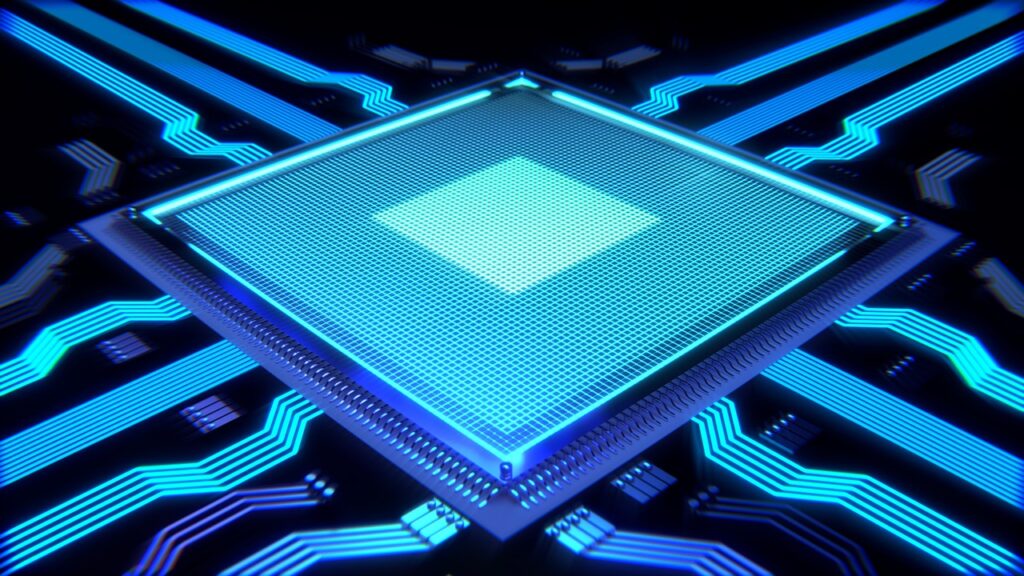 The commercial potential of achieving 'Technology Utopia'
Innovation, disruption and growing competition have re-shaped consumer demands and expectations when it comes to retirement living, presenting IRC operators with an opportunity to harness innovative technology and commercial models to achieve high quality, profitable communities.
The right technology strategy can be a path towards improving outcomes for residents, enhancing revenue returns, future-proofing investments, and creating a distinct competitive advantage. 
Ultimately though, a retirement village needs to offer a safe and secure environment for residents, motivating them to move there in the first place. Technology has the potential to provide an enhanced living experience that they wouldn't otherwise have access to if they were to remain in their family home. 
The challenges of achieving 'Technology Utopia'
Operators face an increasingly challenging environment with safety, security, regulatory and budgetary requirements in a constant state of flux. Things are further complicated by the constantly evolving technology landscape and a multitude of potential service providers, solutions and regulations. 
It's easy to get bogged down by the 'technical' details, especially given that most IRC operators and their development partners aren't technology experts, preferring to focus on the design and construction of the actual buildings and amenities that go into making an integrated retirement community a fantastic place to live.   
The speed of technological innovation means that technology within a new development can become obsolete even before residents move in. Ever-changing compliance requirements and regulations result in newer technologies being required to keep staff and residents safe and protected at all times. Resident demands around the latest technologies increase pressure on commercial strategies. Technology mis-steps at the beginning of a project can have serious knock-on effects to the cost and viability of the overall development.
The value of specialist technical knowledge
From architects and engineering consultants to M&E contractors, IRC operators already engage multiple specialists across the design and build of a new development. When it comes to planning laws or rules around temperature, lighting, door width, and turning circles, regulations are pretty well prescribed and documented. 
But when it comes to technology-based services – life safety, security and communications systems – things become a little bit less black and white and without specialist knowledge, mistakes are common and can be costly. 
An IRC technology specialist can create a clear, unambiguous, contractual technical design specification that delivers operational and commercial requirements now and in the future, helping to transform resident experiences, streamline care delivery and reduce total cost of ownership. Shared with, and actioned by, the project's consulting engineer, a specialist technical specification can mitigate all of the risks:
1. Installed systems are fit for purpose and include vital features and functionality
Too often, when it comes to practical completion, the IRC operator finds they don't get the infrastructure and system(s) they, or residents, were expecting. Lack of planning or foresight means systems don't work as expected, or don't work at all, often because different suppliers and contractors have taken opposing approaches or have installed contradictory technologies that can't integrate or communicate with each other.
IRC operators don't necessarily know they need a particular technology or system to be included, or specific requirements aren't written into a clear, unambiguous specification correctly. A specialist can identify scope gaps early enough in the development process so that vital features and functionality aren't omitted.
2. Installed systems are future-proofed
What's being installed needs to be fit for purpose not just today, but also for the next 20+ years. It's difficult to overstate the importance of getting elements such as the base-level technical architecture and cabling correct from the very beginning. 
Consulting engineers, builders, and M&E contractors are engaged to get a building working. However, they rarely have the sector-specific knowledge and expertise required to understand the particular requirements of an IRC development and whether what is being installed will adapt to new care and retirement technologies in the future. As a result, IRC operators end up with new-build developments that will need an infrastructure overhaul and upgrade in five to 10 years, rather than something that will last 20+ years. 
Retrofitting an infrastructure update at an IRC can be disruptive for residents so planning ahead can help avoid unnecessary inconvenience. It's also worth noting that many older villages will have to go down this route anyway as they are scheduled to be upgraded and refurbished. With the right specialist knowledge and expertise, disruption can not only be limited in the short-term, as the retrofit is completed, but it can be avoided entirely by ensuring the new infrastructure is future-proofed for years to come. 
3. Installed systems deliver a positive net present value (NPV)
Getting the right technical specification at the start allows the IRC operator to make informed decisions about their infrastructure investment. Having a thorough understanding of the different types of technology available to them, their cost and benefits, and how they can be integrated to create value for the resident and value in the running of the IRC, offers clarity about which technology to invest in and how to maximise the return on their investment.
Additionally, the operator can easily identify potential issues and respond to them quickly. With the right technology strategy, an IRC operator can detect technical faults early, which can prevent costly downtime and repairs. Moreover, they can anticipate future technical requirements and plan accordingly, which can help to reduce capital expenditure and improve the overall efficiency of the community. By leveraging specialist technical knowledge, an integrated retirement community operator can optimise their investment in infrastructure, maximise returns, and ensure the long-term sustainability of the community.
4. Installed systems enable ongoing compliance 
Failure to comply with regulations and health and safety directives can have serious consequences. IRCs need 100 percent confidence in their safety and security assets and knowledge that everything has been tested and recorded accurately. An effective technology strategy should provide the necessary infrastructure to maintain compliant life safety and security systems, helping to stay ahead of the regulatory curve, assuring duty-of-care and protecting and enhancing reputation, particularly important when it comes to the sale and resale value of residential units.
5. Installed systems offer value for money and increased dwelling desirability 
The retirement sector is in the business of making sure that elderly people are looked after, happy and want to move into a retirement village. They therefore need to be safe, secure and motivated to live in a retirement community.
The living environment has to be equal to, if not better than, the quality of life they could get in their own home. Retirees aren't going to move out of their family home if it doesn't provide the augmented safety and security a retirement dwelling should provide, or if it doesn't meet expectations for creature comforts such as superfast broadband, video door entry, or smartphone-enabled home automation. 
Technology moves at a fast pace so IRC operators need to ensure they're future-proofing not just their technology, but also their long-term commercial strategy.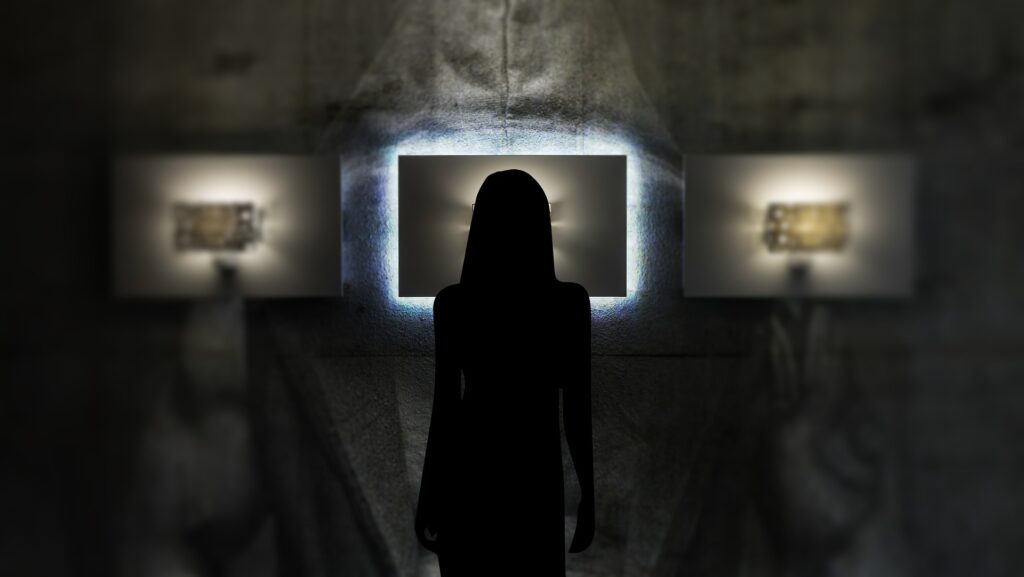 The road to 'Technology Utopia'
When it comes to technology in an integrated retirement community, the journey from vision to execution doesn't have to be unclear and complex. Investment in technology should be a path towards enhancing returns and creating a distinct competitive advantage. 
We've worked in the IRC sector for decades, partnering with some of the UK's best known IRC operators. What we've learned has been invaluable. Common mistakes. What works. What doesn't. What's absolutely clear is the value to be gained from specialist technical design and strategic knowledge at all stages of a development, whether new-build or refurbishment. 
Technology Utopia is not a fixed destination, but a dynamic, ever-changing process impacted by developing trends, the latest technologies and new resident demands. 
This is a journey that requires someone to take charge and lead it, providing you with a strategic approach that enables you to have confidence in achieving your commercial goals.
Latest news
TIS acquires smoke control specialist to deliver next-generation of integrated fire detection and smoke ventilation systems
Acquisition of NSP expands TIS' capabilities and offers customers a more comprehensive suite of fire safety and smoke control solutions.
Inspired Villages appoints TIS as official technology partner
Later living operator and developer, Inspired Villages, selects TIS as official technology partner to accelerate innovation and streamline processes.
---