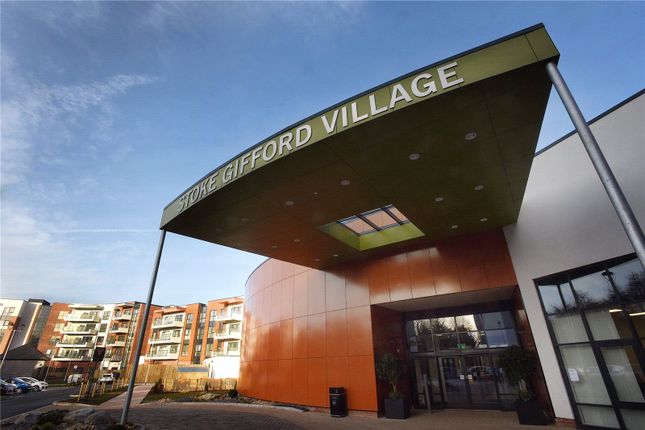 7 Side Benefits of a Fully Secure Integrated Retirement Community
The benefits of a safe and secure integrated retirement community extend beyond regulatory compliance. While fulfilling your legal obligations is important, the right combination of integrated life safety, security, and communications systems help operations managers provide the highest standards of care.
Among the most important side benefits of a secure integrated retirement community are:
1. Peace of mind

2. Reputation

3. Saleability

4. Insurance savings

5. Reduced management costs

6. Improved resident wellbeing

7. Standing out from the competition
1. Peace of mind

As an integrated retirement community operator, you have a duty of care to your residents and staff. You must be compliant with industry regulations and standards to ensure your premises are fully secure, and both people and property are safe.
Failure to comply with these regulations can have serious consequences, depending on the severity of the infraction. This could include an unlimited fine or a custodial sentence of up to two years. A safe and secure integrated retirement community gives you peace of mind that you'll pass your next inspection and have done everything in your power to protect those in your care.
2. Enhance your reputation
Before someone moves into an integrated retirement community, they need to know they're making the right decision. They want to know they'll be well looked after, and this means heading online to see how you compare to other operators and what your reputation is like in the industry.
They'll ask several key questions, such as:
Have you ever failed a health and safety inspection? 

Are your properties secure? 

What do your residents say? 
One way to enhance your reputation is to provide cutting-edge security and life safety systems. This lets residents know that you care about their wellbeing and can respond immediately to any issues. It also establishes you as a trusted name in the industry. Operators that feature in national papers and industry publications – because they pull out all the stops to make the people in their care feel safe, secure, and connected – earn the respect of their peers.
3. Improve saleability

Many factors influence the saleability of an integrated retirement community properties. Location, price, and build quality are three of the most obvious. But security and safety are no less important.
Installing the latest CCTV, emergency call systems, and intruder detection technology sends out positive signals to your residents and their loved ones. It also helps you comply with industry regulations and pass health and safety inspections – both of which can improve the marketability of your properties.
4. Insurance savings

Complying with health and safety regulations isn't only about avoiding fines and reputational damage. It can also reduce your insurance premiums – whether that's basic buildings and content, or public liability insurance.
The greater the level of security in your properties, the lower your premiums. Insurers may not cover your properties in the first place if you don't have adequate systems in place to protect your residents.
5. Reduce management costs

Retirement properties have become increasingly reliant on digital technologies to keep residents safe. But not all security systems are created equal. 
At the top end, you have integrated security and life safety systems. These allow staff to monitor security directly from their mobile devices, so they can respond immediately to alerts and be more efficient with their time. They're also more resilient, requiring less maintenance than cheaper alternatives, and offer advanced capabilities such as proactive fault detection to help you mitigate downtime. This helps you reduce management costs, without compromising on the level of care you provide.
6. Improve wellbeing

In the COVID climate, security isn't only about CCTV and access control. With infection at the forefront of everyone's mind, operators must invest in health monitoring equipment that helps prevent outbreaks in their communities.
Temperature scanners and similar systems allow you to screen visitors and prevent them from entering the premises if they show symptoms. Touchless technology has also gained traction. Voice-activated systems continue to replace traditional analog buttons and keypads in retirement properties. This simultaneously reduces the number of touchpoints and the risk of cross-infection in your integrated retirement community. 
7. Stand out from the competition

Meeting the benchmark for compliance doesn't mean your residents are fully secure. It simply means you've met the minimum regulatory requirements of safety in your properties.
Offering a premium service helps you stand out from the crowd. It reassures residents that, if they move into one of your properties, they'll receive the best level of care possible. Investing in top-of-the-range, integrated security systems might seem like an unnecessary expense. But while you might save money by spending less on your security systems in the short term, lower-quality systems require additional maintenance. The costs quickly mount up and you end up paying more in the long run.
You can't put a price on safety

Everyone loves cost-savings. But if there's one thing people won't compromise on, it's their safety. 
A fully secure integrated retirement community provides residents with a better quality of life than traditional later living care. It helps them feel safe, secure, and connected to the wider world. And while this might come at a premium, they'll gladly pay that little bit more to feel comfortable in their new home.
Contact us to talk more about securing your integrated retirement community
Latest news
TIS acquires smoke control specialist to deliver next-generation of integrated fire detection and smoke ventilation systems
Acquisition of NSP expands TIS' capabilities and offers customers a more comprehensive suite of fire safety and smoke control solutions.
Inspired Villages appoints TIS as official technology partner
Later living operator and developer, Inspired Villages, selects TIS as official technology partner to accelerate innovation and streamline processes.
---